STICKER SETS FOR YOUR MOTORCYCLE
Welcome to the Rubberdust shop. We design sticker sets and special models. Is your desired model missing? Write to us and we will keep you up to date with our newsletter if we have something for you.
OPTIMISED FOR EASY APPLICATION
Our sets are designed so that everyone can stick them on themselves. That's why we use a high-quality film with air channels that is optimized for bubble-free sticking. The adhesive initially has a very low adhesive strength, which makes it even easier to stick it on. The full adhesive strength only develops after 24 hours.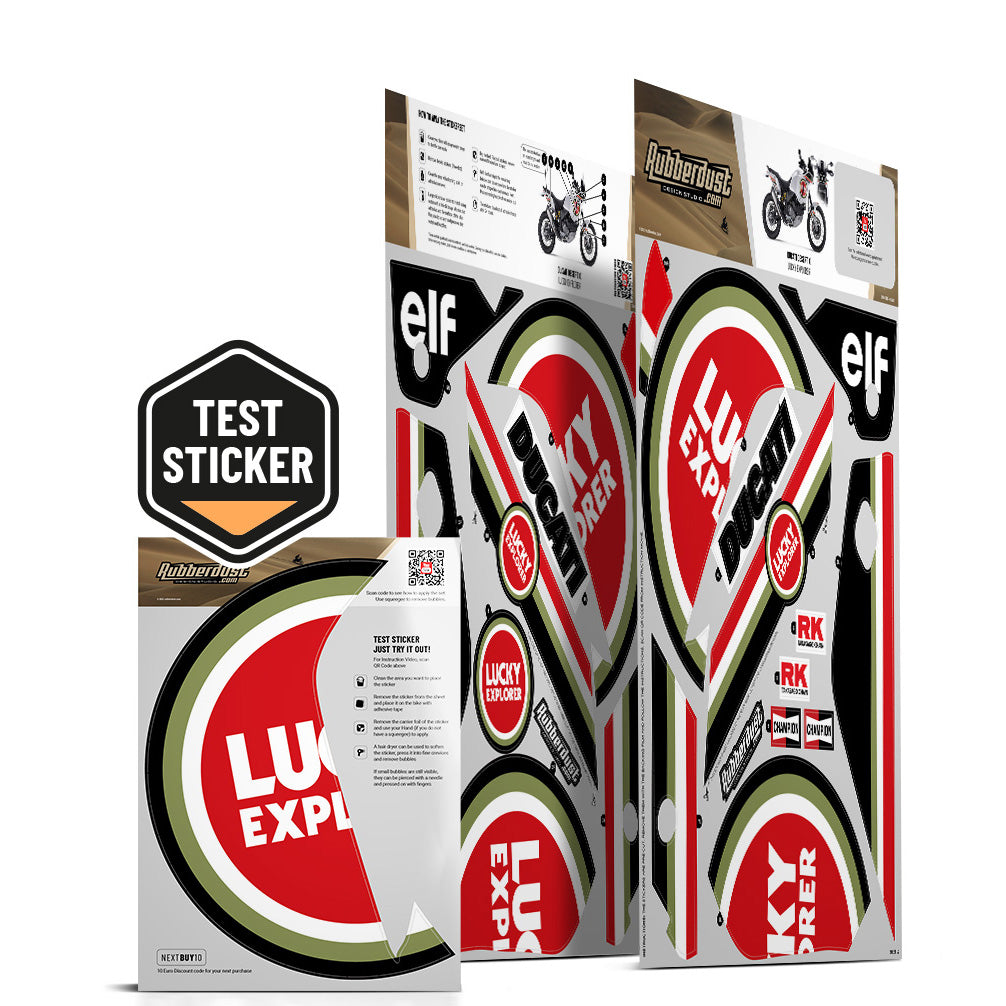 FREE TEST STICKER
Are you ordering a Rubberdust sticker set for the first time and you have no experience with gluing? No problem, we add a test sticker to every sticker set so that you can try it out first. If you would like to test the material before buying a sticker set, you can order a test sticker for all of our models from us free of charge. With the test sticker you will receive a gift coupon of 10 euros for your next order.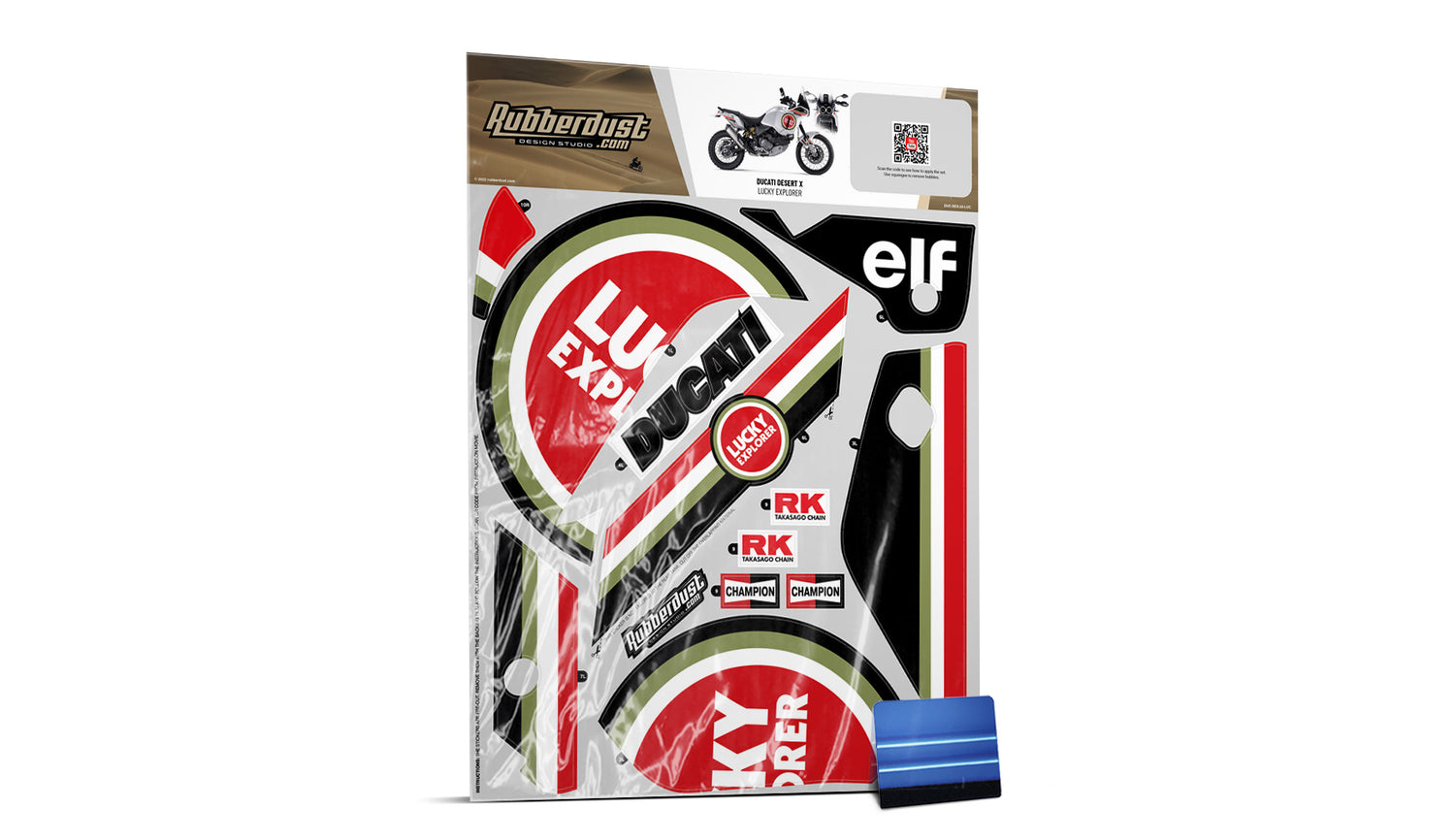 THE STICKER SET
We have designed the sticker set so that it is easy for everyone to assemble. The stickers can be removed with the carrier film.
Squeegee included

You will receive a plastic squeegee that makes it easier to apply your sticker without bubbles.

Numbered stickers

You can remove the sticker with the carrier film, which allows you to place the sticker in the right place first.

video instructions

To make it easier for you to mount, a QR code is placed with each sticker set, which leads you to video instructions.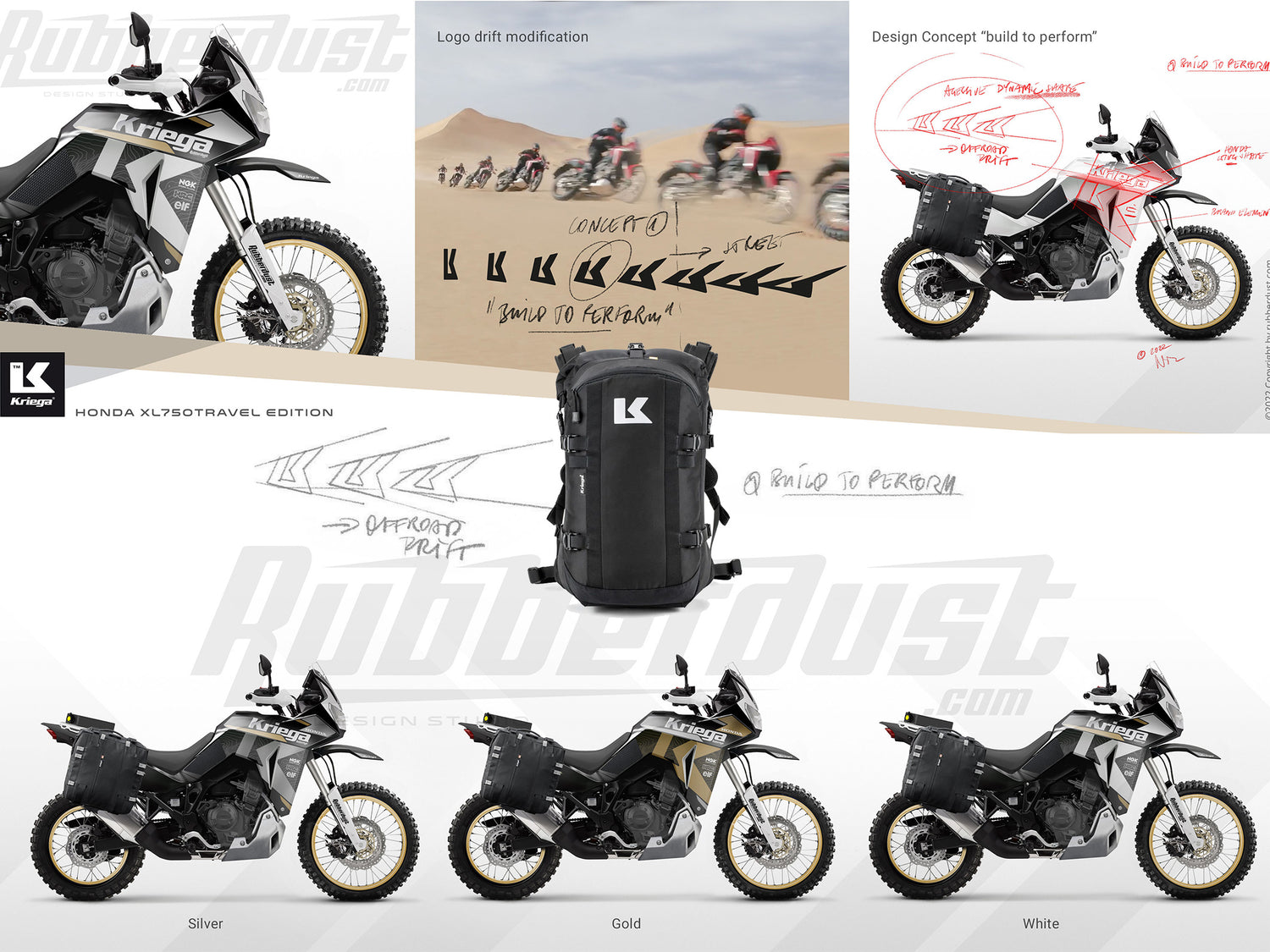 SPECIAL MODELS
We are professional designers and develop special models for motorcycle manufacturers, companies, competition models or accessory manufacturers. Do you need a trade fair motorcycle or do you want to develop a design with your sponsorship? We develop virtual prototypes with special parts and also the finished product.
Learn more
QUESTIONS AND ANSWERS
Can I mount a sticker myself?

Our sticker sets are designed so that anyone can stick them. You don't have to be a pro. On each sticker set you will find a QR code that leads you to a video tutorial.
Are there dealer conditions?

Write us an email to register as a dealer. You will receive appropriate conditions and access to our dealer support.
What's in the set?

In addition to the sticker sheets, our sets include a squeegee to apply the set. You will find a QR code on each set that leads you to video instructions. All stickers are numbered and you can see what goes where on a scheme.
What if I get stuck?

If you stick yourself, you can remove the glue again, because the glue only develops its full adhesive strength after 24 hours. If something really goes wrong, you can simply reorder the individual sheets.
How long does the delivery take?

We ship worldwide with DHL
If products are not in stock, they will be reprinted within 2-3 working days. In general, the following delivery times apply:

• European Union: 7 business days
• Switzerland: 9 working days
• Germany: 3 working days
• Worldwide: 14 business days